Generate WhatsApp Link In Seconds
Start conversation with your clients on WhatsApp easier!
If you want to create a WhatsApp link for people to contact you quickly, you're in luck! You can use the WhatsApp Link Generator to create a link with the wa.me domain name for FREE. It's super easy and you don't even have to sign up.
Features
Instant Communication
Initiate a WhatsApp chat for your customers with you, even if they don't have your phone number.
Qr Code
Let customers immediately start WhatsApp conversation with you using QR Code.
Embed code
Put WhatsApp float icon in your website to have cummunication simply with your visitors.
Usually, to start a chat on WhatsApp, you need to know the person's phone number, save it on your phone, and then search for it. But, with a Generated WhatsApp link, you can skip those steps and start a chat with just one click.
How to Use
1. Simply choose the country code and enter phone number.
Then enter your desired prefilled message that you want give from your audience.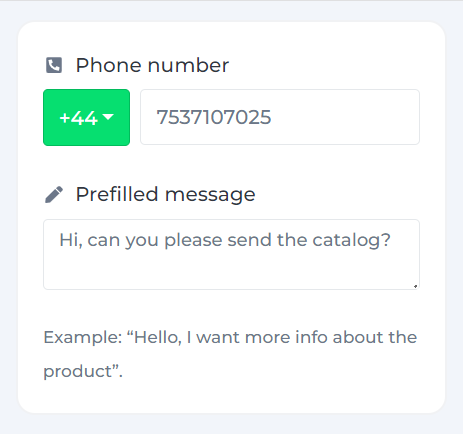 2. Copy generated whatsapp link by click on its icon or copy manually.
As you can see, you can test the link before sharing.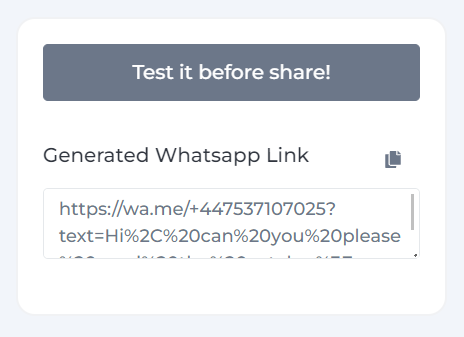 3. Share it and bring your audience directly to your chat list.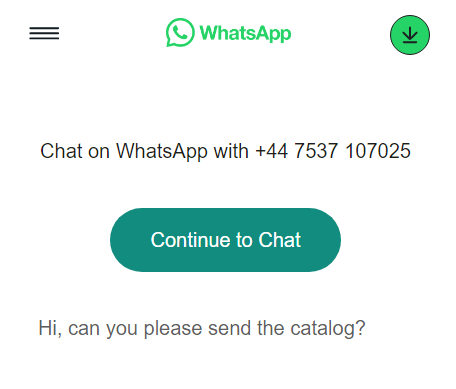 Benefits
After generating the WhatsApp link, you can save its QR Code too.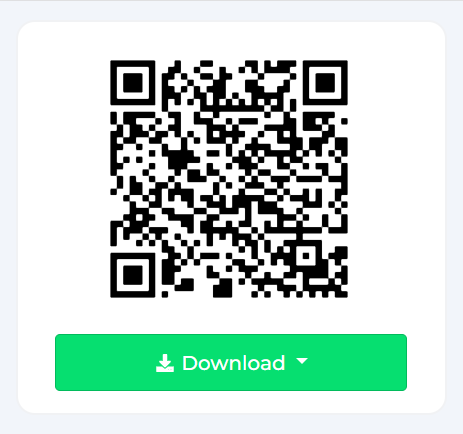 You Can put the link with a float WhatsApp icon on your website.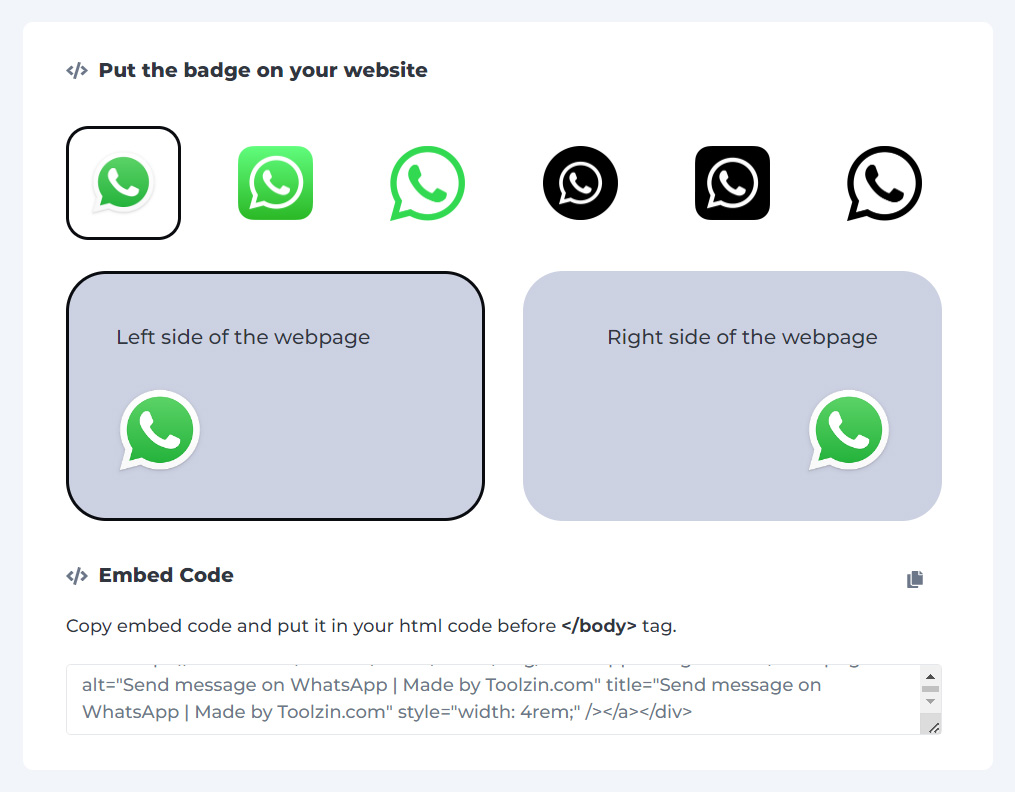 FAQ
See more frequent question and answers about this tool
Why Should Use WhatsApp Link?
businesses and organizations because it makes it easier for people to get in touch with them.
Can I get statistics about visitors?
Yes, you can see the statistics of the link like country, device type and so on of the visitor. But it appears when you convert the generated WhatsApp link to short link that available after creating the link.
What Is The Prefilled message?
When a user clicks on your link and opens the chat, a default message will appear in their text input field. This makes it easier for them to start a conversation and also allows you to know where the user came from.
Is WhatsApp Link Generator Safe?
Yes, WhatsApp Link Generator is generally safe to use. It is a legitimate tool that is used by many businesses and individuals to generate links for easy and convenient communication through WhatsApp. [Read Privacy] Additionally, it is always a good idea to keep your personal information secure and not share it with unknown sources.
Updated on 8 August, 2023